The protagonist holds a deep fondness for maids and has a special attachment to them. Each day, he frequents a maid café where his childhood friend, Mei, is employed, nurturing his aspiration to become a real master while engaging with a maid-themed social game.
Unexpectedly, his phone screen begins to emit a radiant glow one fateful day.
In a surprising turn of events, he, Mei, and Mei's mother, Maasa, find themselves transported to a different realm. Their arrival takes them to a bathhouse within a prestigious maid academy, where individuals from different races gather to learn the art of becoming skilled maids. During their visit, they encounter a group of nine maids, whose impressive bosoms catch their attention.
Not long after, the chairwoman of the academy reveals a distressing truth: the nine maids they met at the bathhouse are under a powerful curse that prevents them from serving their masters. These maids, referred to as the "Damned Maids," are exempt from the curse's effects when it comes to the protagonist, who hails from another world. The chairwoman implores the protagonist to take on the role of master for these cursed maids, emphasizing the unique bond they can form. Accepting the chairwoman's request to become the master of maids at the esteemed Fifrecia maid academy requires no hesitation.
"I'LL DO IT!"
Thus, the protagonist finally became the master he has longed to be. For the cursed maids, as well, the appearance of a master to serve was a long-cherished accomplishment. The maids compete with each other to serve the protagonist with their erotic services. The mothers of the maids also provide support for their daughters, seducing the protagonist with the services of their voluptuous bodies. In addition, when the protagonist arrived in another world, he had acquired an irregular skill, the "dirty service skill". This skill boosts the sincerity and ulterior motives of the maids, and both parents and children serve the protagonist with their dirty services. And so the goal is to win the most prestigious competition in Fifrecia, the "Maid Grand Prix". Who would have thought that these girls, who were abhorred as cursed maids, would gain a master who appeared from another world and later cause a great upheaval in the Grand Prix? The protagonist's sexual battle, led by 10 maids (plus their mothers), including Mei, is now about to begin!
Other names: もっと!孕ませ!炎のおっぱい異世界おっぱいメイド学園!/ Motto! Haramase! Honoo no Oppai Isekai Oppai Maid Gakuen!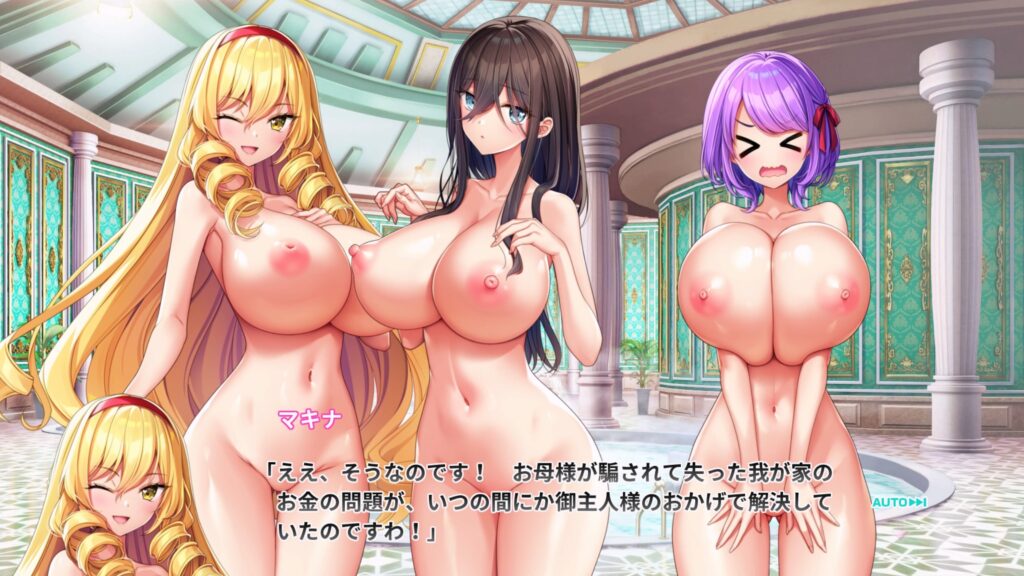 Part 1 Sexy Naked Busty Milf (No Sex Scene)
Part 2 Sexy Milf in Maid Costume (No Sex Scene)
Part 3 Huge Cumshot on Busty Milf
Part 4 Busty Milf in Costume (No Sex Scene)
Part 5 Sexy Maid Outfit (No Sex Scene)
Part 6 Busty Maid Giving Boobjob and Sucking the Same Time